Differentiate

Yourself and Your Business in a Competitive Marketplace.
"The messaging that Michel developed with our team helped us
grow our business by 60% per year

and become the #1 vendor in our space."
~ Ram Metser, CEO, Guardium-an IBM Company
Purposeful Storytelling Training
Purposeful storytelling is the foundation of powerful speaking, selling, influencing, persuading, teaching and making a difference in the world.
Corporate Consulting
Michel Neray developed the Essential Message D.I.G. Methodology to help clients dig deeper – to discover their true differentiation, core strengths and strongest brand position.
Speaking: Keynotes & Workshops
More than just higher sales, people say my presentations give them the confidence, resilience and motivation that can only come from knowing their greatest strengths and unique value.
Michel's coaching helped me clarify my key insights, balance the story with just the right amount of detail, and elevate it from a basic 'talk' to a powerful performance.
Michel, your story coaching helped me create a story that got people to listen. Really listen. I felt confident in the story and I knew it had impact. Plus, it was a fantastic way to share what I do -- without having to beat people over the head with obvious facts and credentials. Much more authentic. Thank you.
Michel was able to deliver a flawless and engaging workshop online that bridged the gaps in geography. The content was timely and practical as I refine my storytelling during this time of social distancing.
I loved the virtual format! It ran smoothly, allowed us to meet and easily work with new people, plus everyone had a chance to be heard and participate. It may have even helped us to be more focused and present than an 'in-person' experience.
I participated in Michel's virtual storytelling workshop last week and it was super informative and fun AND I got to practice! Was just like being in person but even quieter and easier to focus! These classes are always full of valuable, take home material!
Excellent! Outstanding! Amazing! Michel is one of the greatestcommunicators I have ever had the pleasure to hear speak. He isso entertaining yet so relate-able. Highly recommend him for the next event you host and need a speaker to entertain andeducation your audience.
Karen Fox
Market Domination Strategist, Speaker
Michel, we knew there would be some challenges in presenting a keynote on storytelling to our group, but you gently helped us take several steps on that journey by demonstrating how to use stories to enhance the impact of the research… and you did it with 'aplomb'. You also left us with a wonderful reminder that we are all indeed human. On a professional — and personal — note, I want to tell you how much we appreciated your openness and flexibility leading up to the event, in tailoring the content to meet our objectives. Merci.
Isabelle Pleszczynska
Healthcare Communications Mgr, Major Dep Disorder Lundbeck Canada Inc.
Michel's speaking classes and pointers go straight to the heart of transformation… and they're informative and fun. They've been a key factor in helping me effectively build my coaching practice and my community.
Linda Babulic
Personal Business Strategist at ZEST Your Life
You did an excellent job of demonstrating the value of storytelling to enhance leadership and improve outcomes. The session also gave us new insights and appreciation for our colleagues. And while I was initially concerned about how people would take to a session on storytelling, it was gratifying to see how participants left the workshop with specific tools to help them be more structured and deliberate in their communications.
Roxann Linton
Chief Executive Officer, First Heritage Co-operative Credit Union (FHC)
I was skeptical that a keynote about storytelling could deliver anything new to an audience made up of top salespeople. But, Michel did a great job, and I was doubly impressed at another event that evening when one of the attendees shared a very powerful and moving story that he had been inspired to share as a result of Michel's presentation. I can see why these techniques are so effective in sales, leadership and in the work we do in advocating and grassroots lobbying.
Michel's presentation was true magic. He was able to craft a message for the audience that combined his expertise with their immediate needs. His delivery was exemplary. By combining humor, examples, and an informal but focused presentation, he demonstrated his command of storytelling principles and gave the audience immediate useful take-a-ways. True learning took place - Michel left the audience left feeling excited and motivated.
Michel Neray's 'Purposeful Storytelling' training has not only helped internal staff be more effective in their respective roles, it helped us access new sources of revenue. In addition, our front line staff reported they were more effective in the field. We would definitely hire Michel again, and in fact, we did!
Nancy Heinrichs, Executive Director
Winnipeg Regional Health Authority
Michel, the message of your keynote was right in line with the objectives of the event. And, the more we work with our marketing company, the more we realize that the message of your keynote is also right in line with the objectives of our company. Thank you! Dave
Purposeful Storytelling proved to be a great keynote topic. The ability to present our results, the pertinent details, while keeping on point, and delivering the true message is critical and Michel provided many approaches that can be adopted, and help in the successful communications. The keynote was well worth it. Thank you Michel!
Michael B. Flint
Project Management Consultant
Michel, your Purposeful Storytelling coaching helped me land a great client, which gave me a 30x, or 3,000% return on my investment!! Now I am conscious about storytelling as I never was before. Thank you!
Alice Wheaton
Extreme Sales Results
I was immediately impressed by Michel's quick grasp of the potential impact of my message and his keen insight into how I could have my message resonate more deeply with my audience.
Michel's coaching helped me refocus my energy on what was important while I continued to branch out. He helped a great deal and I recommend him for those who want to gain clarity and be empowered to reach new levels of success.
LeanWerks recently completed a week-long deep dive on our essential qualities, cultural foundation, and competitive positioning facilitated by Michel Neray. It was the best work on this front that I have experienced – at this company and at any other company I have been in. More than an exercise in branding and positioning, I now see how powerful the Essential Message concept is for our people and how it impacts on our culture – that was unexpected.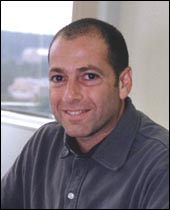 The messaging that Michel developed with our team provided clear differentiation and a distinct value proposition for our company. It also provided a key focus for our sales and marketing efforts, which helped us grow our business by 60% per year and become the #1 vendor in our space.
Michel, what really stood out for us compared to other speakers we have worked with is that you were easy to work with and, in doing the interviews leading up to the event, you really went above and beyond the actual speaking engagement.